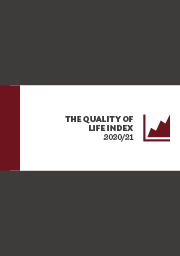 The Quality of Life Index 2020/21
The GCRO's Quality of Life Index is based on a multidimensional understanding of quality of life. It combines 33 variables into seven dimensions, each of which supports the understanding of a particular aspect of wellbeing. These dimension scores are then aggregated to provide a single, overarching Quality of Life Index score out of 100. This visualisation illustrates the Quality of Life Index scores and dimension scores for Gauteng and its municipalities.
View Data Visualisation
Date of publication:
September 2021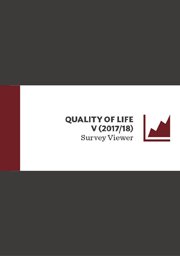 Quality of Life V (2017/18) survey viewer
In order to facilitate broader access to QoL survey results, at a variety of spatial levels, the GCRO has partnered with OpenUp, to develop the QoL V (2017/18) viewer. The tool highlights key findings from the QoL V survey in an intuitive and easy to navigate web application.
View Data Visualisation
Date of publication:
June 2021