< Back to Map of the month
Graffiti and urban art in Maboneng – a virtual tour
Date of publication: 31 August 2019
Graffiti is inherently an urban practice, defined by its relationships with urban surfaces, streets and public spaces. The August 2019 Map of the Month is an interactive visualisation – an online story map – exploring the various facets of graffiti, including urban art, in Maboneng, a neighbourhood in inner-city Johannesburg. The story map examines the spatial relationships between graffiti and the surrounding urban environment, in particular the distribution and density of graffiti, the relationship between graffiti and other more formal types of urban art, the visibility of graffiti, and the themes conveyed by the artworks themselves. The maps in this visualisation feature a range of photos as well as scalable and clickable maps to mimic a virtual graffiti tour in the Maboneng precinct.
This Map of the Month comes out after the release of a GCRO Occasional Paper, 'Where do we draw the line?' on the graffiti scene in Maboneng, and ahead of the launch of an Urban Art Application for the archival of graffiti and urban art in Gauteng in September 2019.
Click here to view the full story map online.
Click here for the 'Graffiti in the city' project page.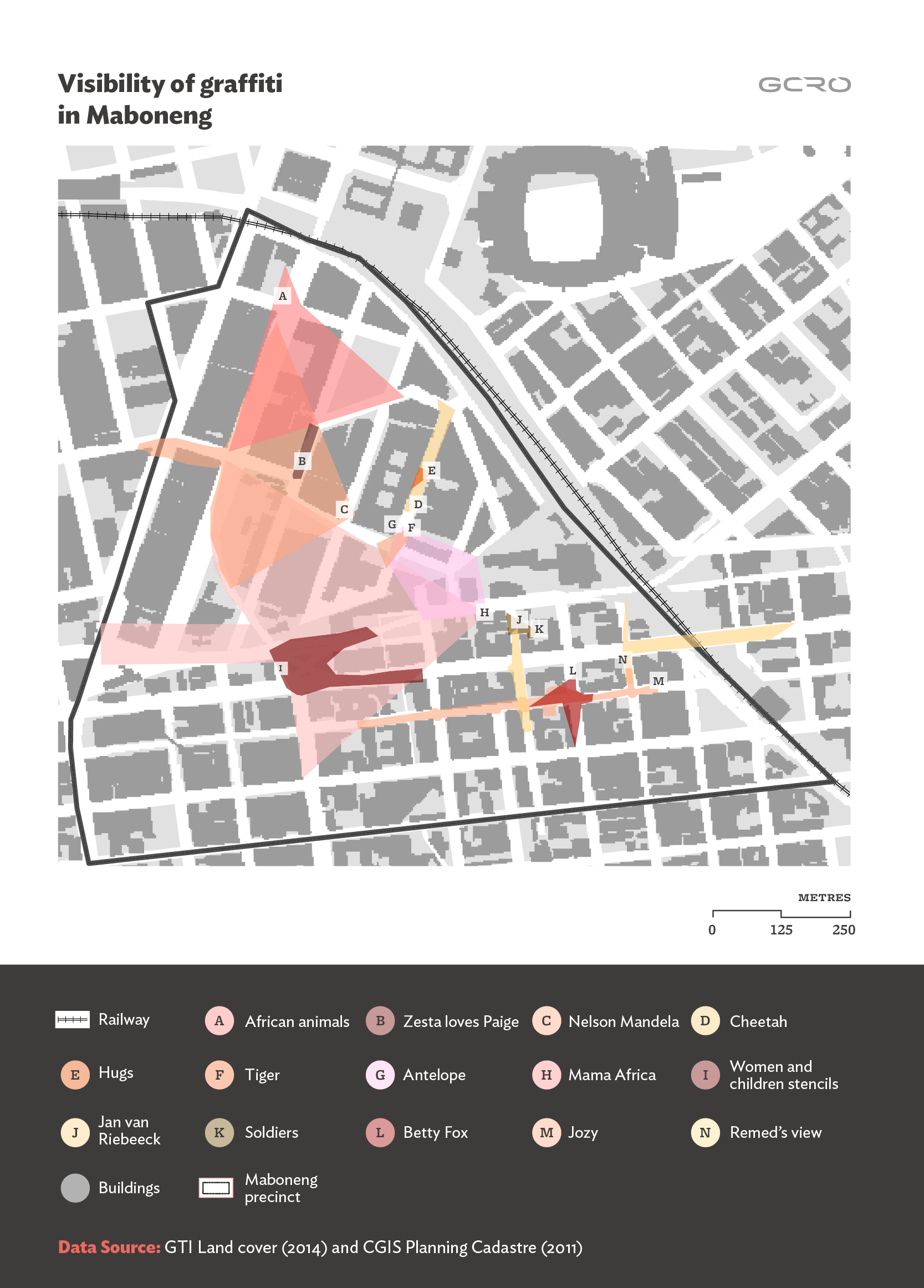 One page of the story map, showing the lines of sight to some key public art works in Maboneng. Each colour-block on this page is clickable, giving more detail on the work in view.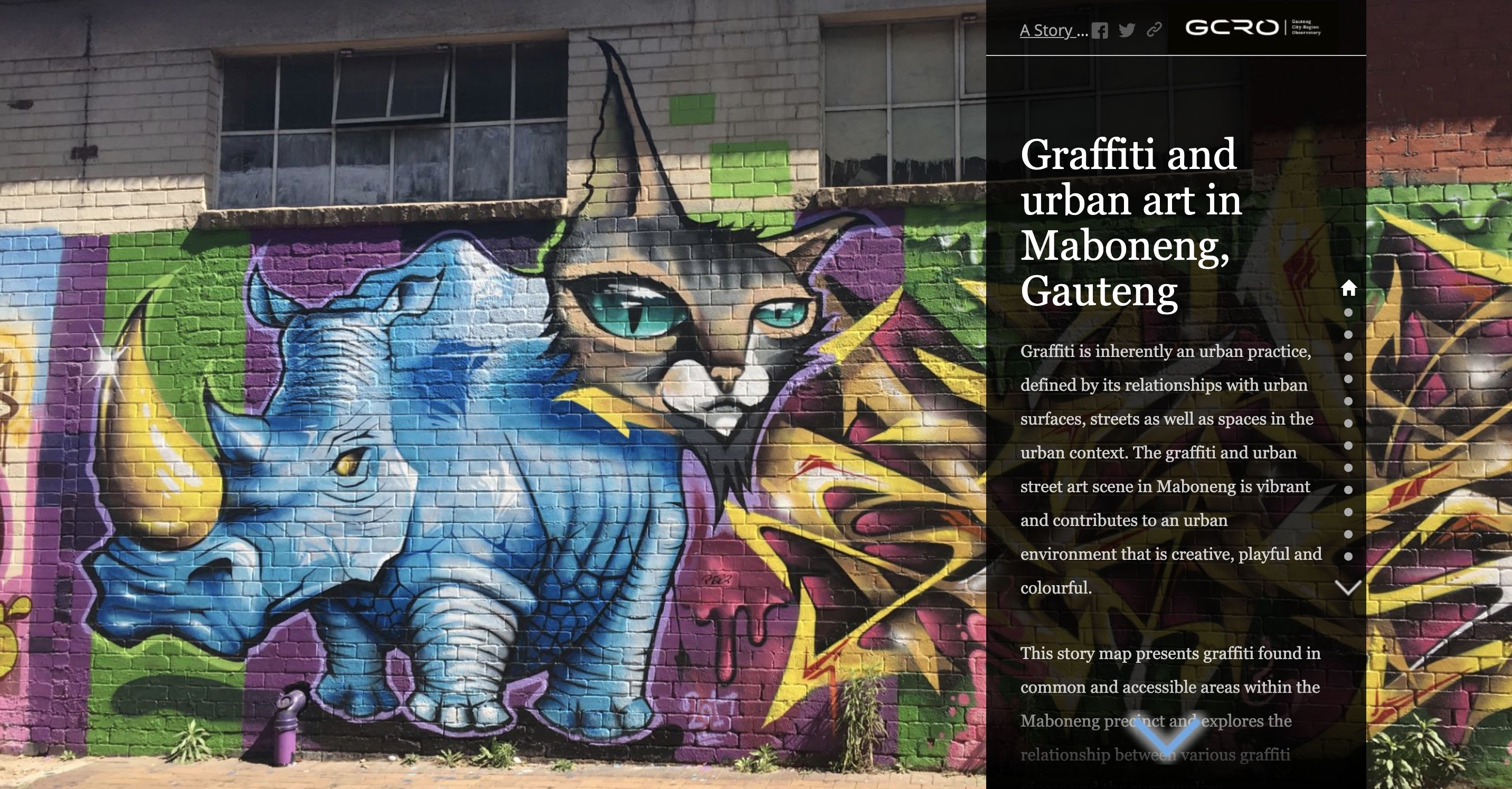 The opening page of the story map.