< Back to News
Movement Johannesburg
GCRO

Date of publication: 26 November 2015
Movement Johannesburg is a new publication that examines the historical and contemporary movements that have and continue to shape Johannesburg. Edited by Zahira Asmal and GCRO Researcher Guy Trangoš the anthology reflects the experiences and opinions of a number of Johannesburg-based authors, academics, photographers, architects, artists and researchers. It presents the city as a complex and changing web of diverse yet entwined movements through a series of editorial formats, graphic imagery and striking photography.
The book contains a chapter written by GCRO Senior Researcher Sally Peberdy on historical migration into the city and cross border trade. Migration statistics from the GCRO's Quality of Life Survey 2013 are also presented.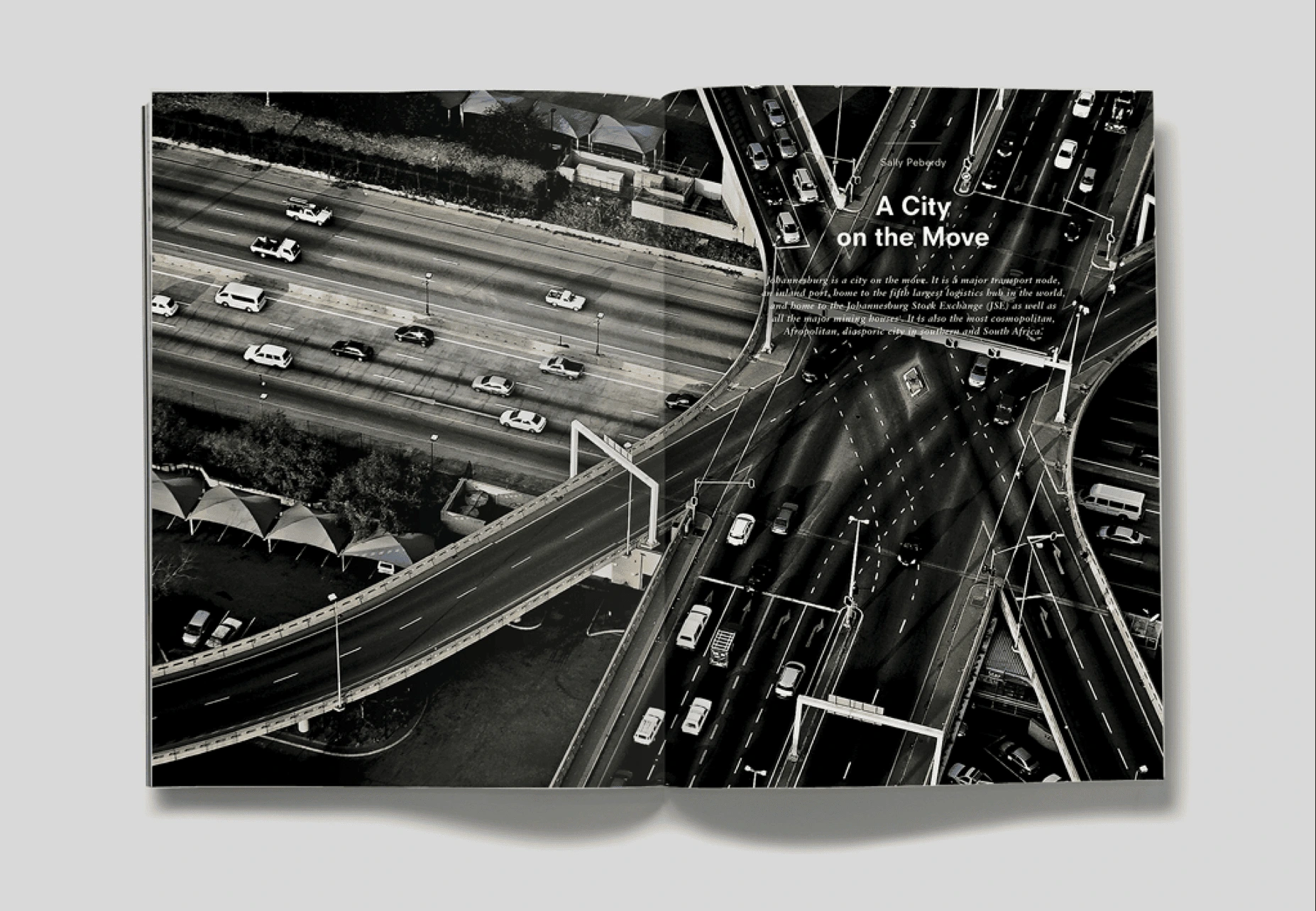 The GCRO supported the production of Movement Johannesburg together with the South African Cities Network. It is available at most book stores or through its publisher, The City.