< Back to Map of the month
The changing municipal and provincial boundaries of Gauteng
Date of publication: 29 January 2020
Following the demarcation of new provinces and the first democratic national and provincial elections in 1994, a process of restructuring South Africa's local government system began. This process sought to address the injustices of apartheid planning and to achieve as its objective functional, integrated wall-to-wall municipalities. This was shaped by the 1980s rallying cry for 'one-city, one-tax-base' that accompanied the rent and services boycotts in former black/African townships. Characterised by three phases – the pre-interim phase (1993 to 1995), interim phase (1995 – 2000) and the final phase (2000 onwards) – the demarcation and re-categorisation of municipal boundaries saw the reduction of municipalities from 1260 in 1994 to 284 in the early 2000s (Cameron 2006). Since then, the number of municipalities has been further reduced to 278, comprising eight Category A (metropolitan) municipalities, 226 Category B (local) municipalities and 44 Category C (district) municipalities .
Although elections for newly defined municipalities in the year 2000 were understood to mark the 'final' form of local government, there has in fact been considerable dynamism in the two decades since that point. Indeed, Gauteng has undergone a significant spatial metamorphosis largely as a result of municipal rescaling and major municipal boundary changes effected by the Municipal Demarcation Board (MDB). These mergers have had implications for the geographical and administrative shape of municipal government in the city-region. This map of the month outlines the evolution of municipalities in Gauteng since 2000, as well as future prospects.
2000 to 2005
The final system of local government in 2000 was preceded by the promulgation of four key pieces of policy and legislation that mandated local government restructuring and boundary re-organisation in South Africa. These were Section 55(1) of the Constitution of the Republic of South Africa Act 108 of 1996, the White Paper on Local Government 1998, Sections 24 and 25 of the Municipal Demarcation Act 27 of 1998 as well as Sections 2 and 3 of the Municipal Structures Act 117 of 1998. These four key pieces of policy and legislation together made provision for the definition and implementation of three categories of municipalities – Category A (metropolitan), Category B (local) and Category C (district). Although metropolitan municipalities had been allowed for in the interim Constitution of 1993 as two-tier municipal structures, the final Constitution of 1996 and subsequent pieces of legislation defined them clearly as single-tier 'unicity' municipalities. This unicity model was argued as the best way to facilitate service delivery, economic growth and development of metropolitan areas in South Africa.
In the interim phase (1995 – 2000), four metropolitan councils that had been established in Gauteng: Greater Johannesburg, Greater Pretoria, Khayalami, and Lekoa Vaal. In the run-up to the elections in 2000, this was changed, with the MDB demarcating three single-tier Category A municipalities – Johannesburg, Tshwane and Ekurhuleni (see Map 1). The MDB concluded that the Lekoa Vaal (Greater Vereeniging) Metropolitan Council did not meet the criteria for a unicity. The area has since been termed an 'aspirant metro' (Cameron 2006) and was instead established as the two-tier Sedibeng District Municipality, with three local municipalities, Emfuleni, Midvaal and Lesedi (Sedibeng GDS 2015). Two other District Municipalities, Metsweding and the West Rand, each with local municipalities, were also demarcated in the province (Map 1).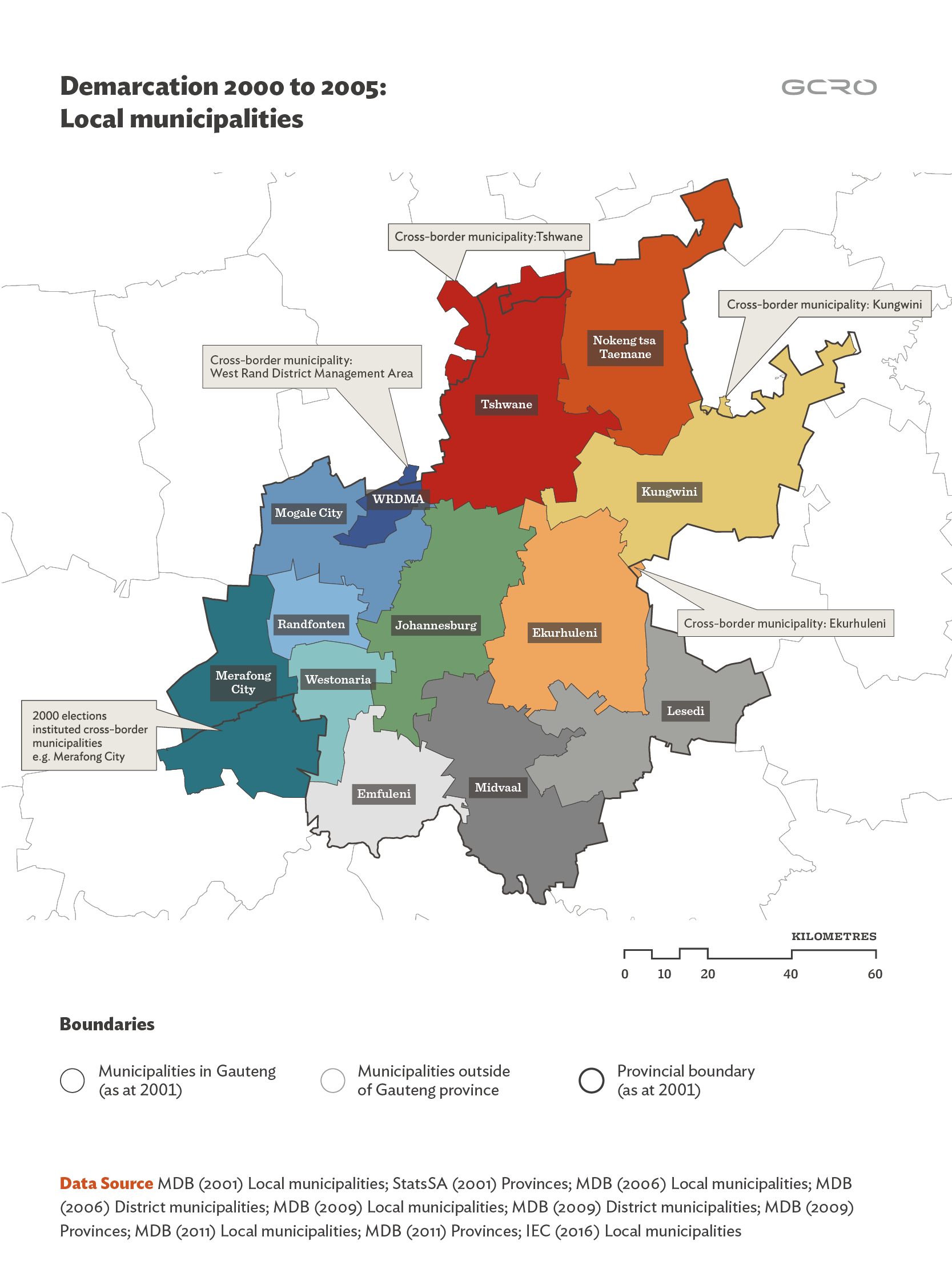 Map 1: Gauteng's local and provincial borders 2000 - 2005
In 2000, the MDB also declared various areas that had no Category B municipalities and were managed directly by Category C municipalities as district management areas. District management areas applied in rare cases where it was not feasible to establish a Category B municipality (for instance, low population areas such as game reserves, deserts and state-protected areas). This was in line with Section 6 of the Municipal Structures Act 117 of 1998. In Gauteng it led to the establishment of the West Rand District Management Area (see Map 1). Furthermore, following a realisation that the provinces put in place in 1994 had divided settlements, provision was made for the Cross-boundary Municipalities Act of 2000. After having researched the issue, the MDB had taken note of several settlements – including different parts of the same town – whose socio-economic interdependence transcended provincial boundaries (Cameron 2006). This led to the establishment of six cross-boundary municipalities in Gauteng, the most significant of these being Merafong City, half of which was in Gauteng and half of which was in the North West Province.
2006
In the early to mid-2000s, a widespread realisation by many parties that legal, financial and administrative provisions for cross-boundary municipalities were cumbersome led to the unanimous recommendation that they be abolished. In 2005, the Constitution was amended to change some provincial boundaries to eliminate cross-boundary municipalities by putting them completely in one province or another. All cross-boundary municipalities in Gauteng were consolidated into Gauteng, save for Merafong City. Here, the provincial boundary that Gauteng shared with North West province was moved to place this municipality wholly within the North West Province (see Map 2).
This decision, to exclude Merafong from the West Rand District Municipality and Gauteng, was not well received on the ground. Residents of Merafong, most notably in the township of Khutsong outside Carletonville, fiercely opposed the move. They boycotted the municipal elections of 2006 and took to the streets in violent protests, which saw the burning of public amenities – schools, clinics and libraries.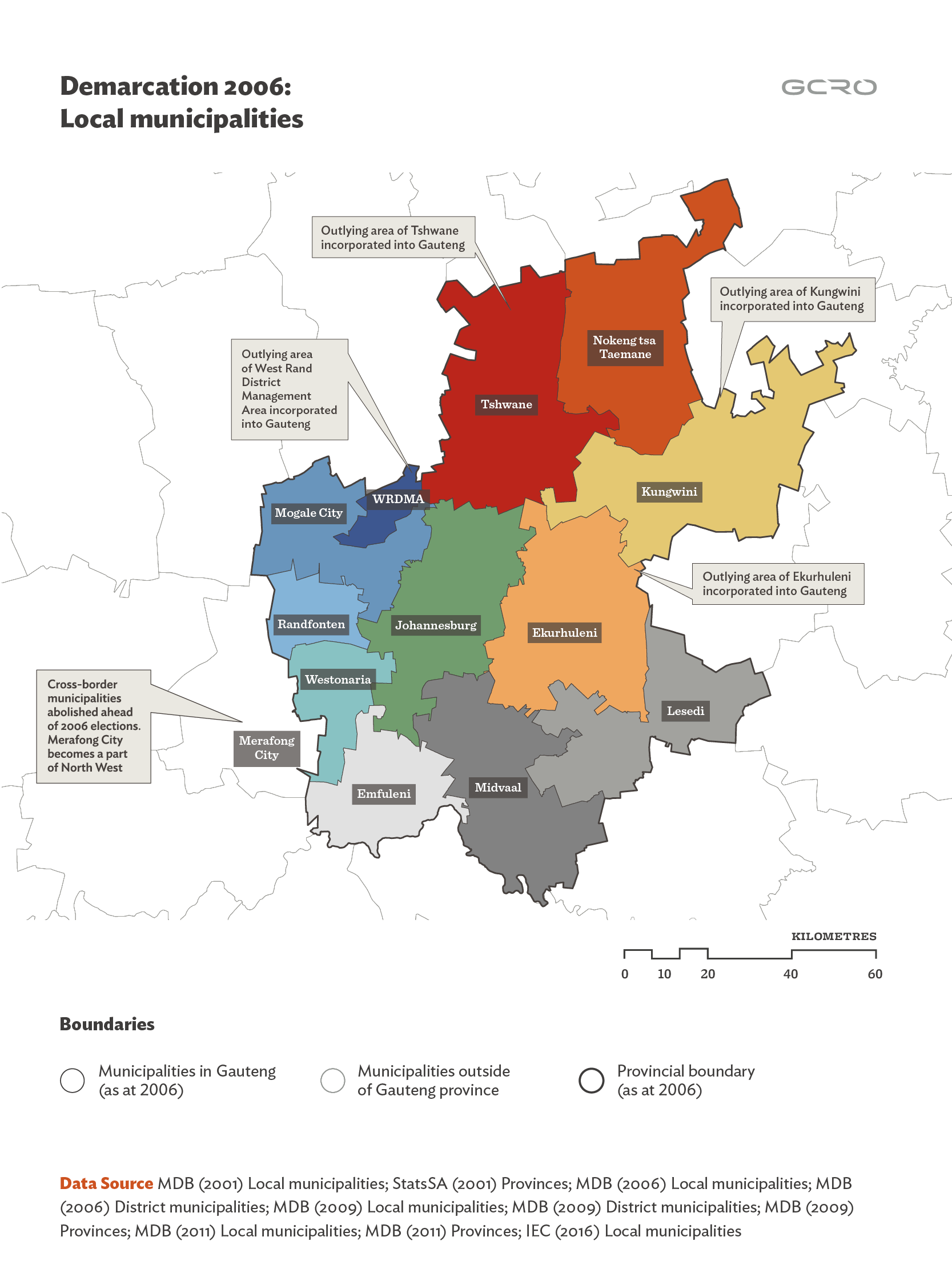 Map 2: Gauteng's local and provincial borders 2006
2009
After sustained protests by residents of Khutsong as well as a Constitutional Court challenge, there was a further Constitutional amendment in 2009 that enlarged the Gauteng provincial boundary to see Merafong City wholly incorporated into Gauteng (see Map 3).
Another notable change in Gauteng during this period was the disestablishment in mid-2008 of all district management areas, and their incorporation within existing municipal structures (MDB 2008). In Gauteng, the disestablishment of district management areas resulted in the West Rand District Management Area being incorporated within Mogale City (see Map 3).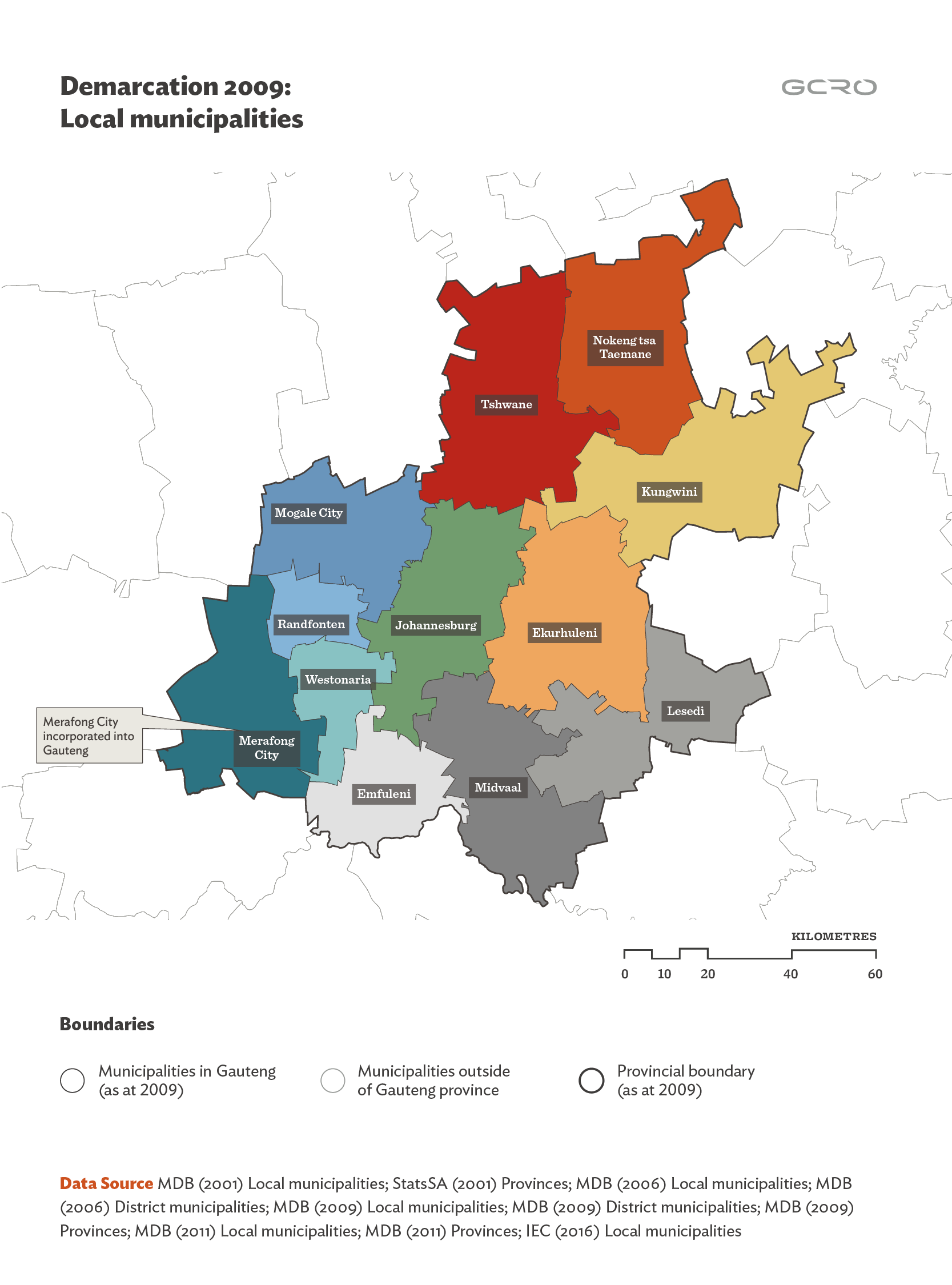 Map 3: Gauteng's local and provincial borders 2009
2011
Through the municipal elections in May 2011, Metsweding – a district municipality comprised of two local municipalities, Nokeng Tsa Taemane (Cullinan) and Kungwini (Bronkhorstspruit) – was amalgamated with the Tshwane metro (see Map 4). The amalgamation saw Tshwane becoming the municipality with the largest land area in Africa and the third largest in the world (after New York and Tokyo/Yokohama) (City of Tshwane 2020). Although this merger went ahead, it had encountered heated resistance by opposition political parties who saw it as an election ploy to help the ruling party retain power (Mohlahlana 2016).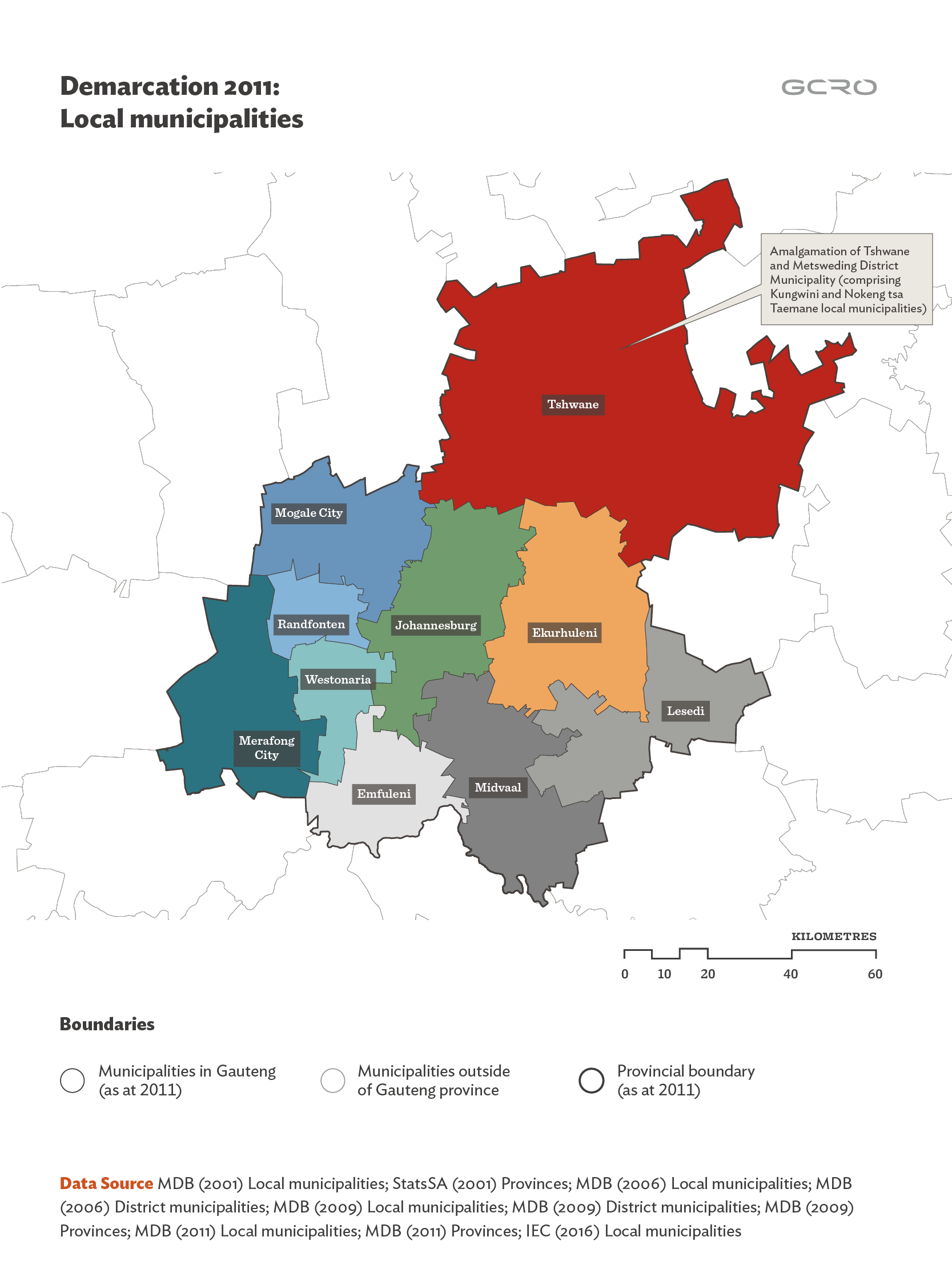 Map 4: Gauteng's local and provincial borders 2000-2005
2016
Ahead of the 2016 local government elections, two local municipalities in the West Rand District Municipality – Randfontein and Westonaria – were amalgamated into Rand West City (see Map 5). Prior to the Randfontein-Westonaria merger, the West Rand District Municipality had strongly motivated for a West Rand metro, having prepared several motivations for a metro over a number of years. In the end, the MDB disagreed, choosing instead to only amalgamate Randfontein and Westonaria. Once again, the decision to merge the two local municipalities was against the backdrop of resistance from opposition parties, who argued against a West Rand metro on the basis that it would result in an unviable metro.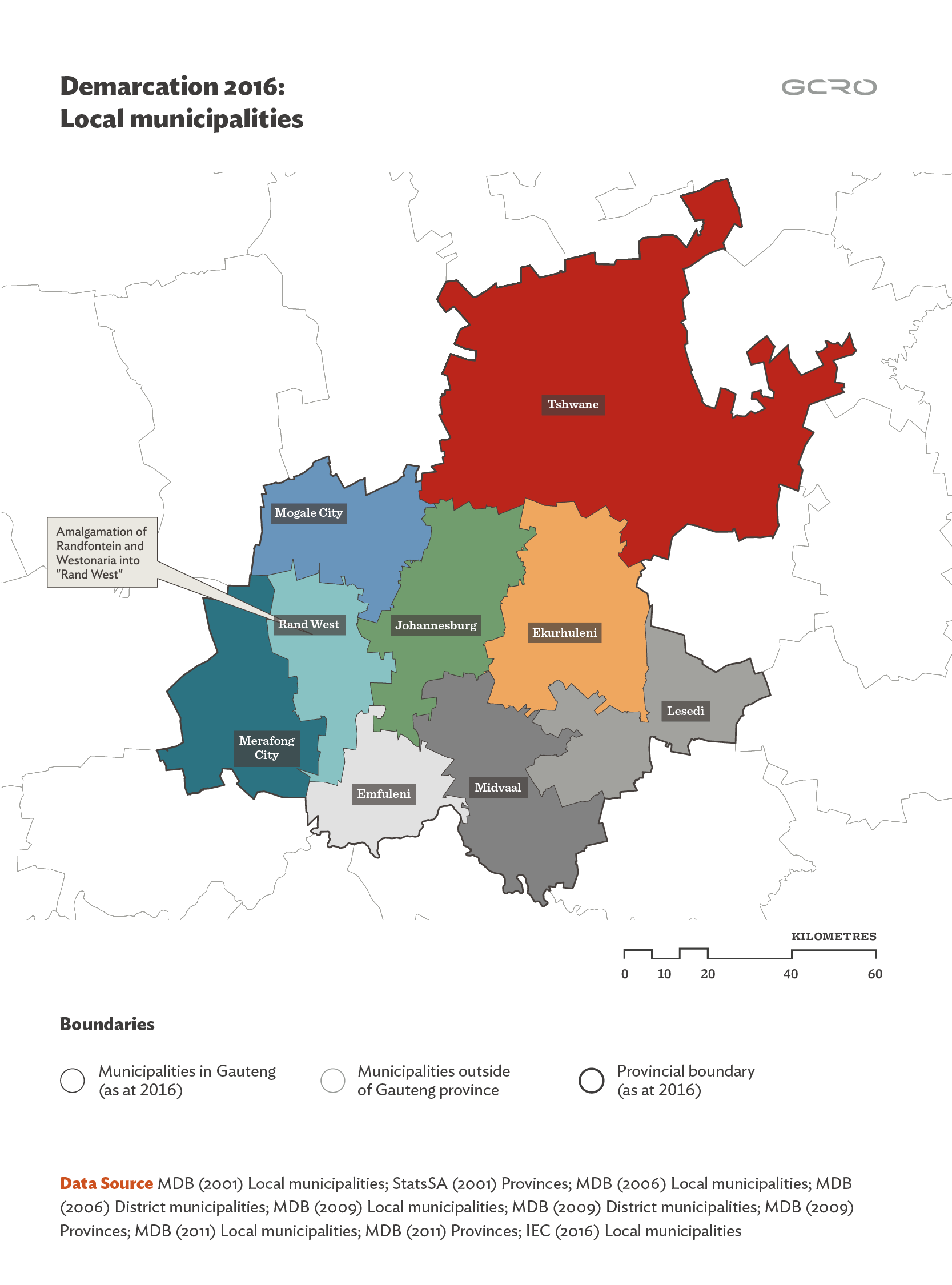 Map 5: Gauteng's local and provincial borders 2016
Other proposals that have been considered
Not only have there been attempts to reduce the number of municipalities in the province (through amalgamations), there has also been a push for a province comprised only of metropolitan municipalities. One of the key players in the unfolding drama of municipal redemarcations over the last two decades has been the Gauteng Provincial Government. The Gauteng Provincial Government has at various points expressed a clear interest in seeing a 'province of metros', in effect eliminating the two tier district/local model in Gauteng. In 2011, the Municipal Demarcation Board (MDB) published a proposal detailing 157 cases for public consideration of possible changes to be made to municipalities in different parts of South Africa after the 2016 local elections. Three of these were in Gauteng. The first proposal was the merger of West Rand's local municipalities and re-categorisation of West Rand as a metropolitan municipality (see Map 6). The second was the merger of Emfuleni and Midvaal local municipalities and establishment of a single Category A municipality, which would see the dissolution of the Sedibeng District Municipality (Map 6). The third and final proposal was the exclusion of Lesedi from Sedibeng and its incorporation within Ekurhuleni (Map 6).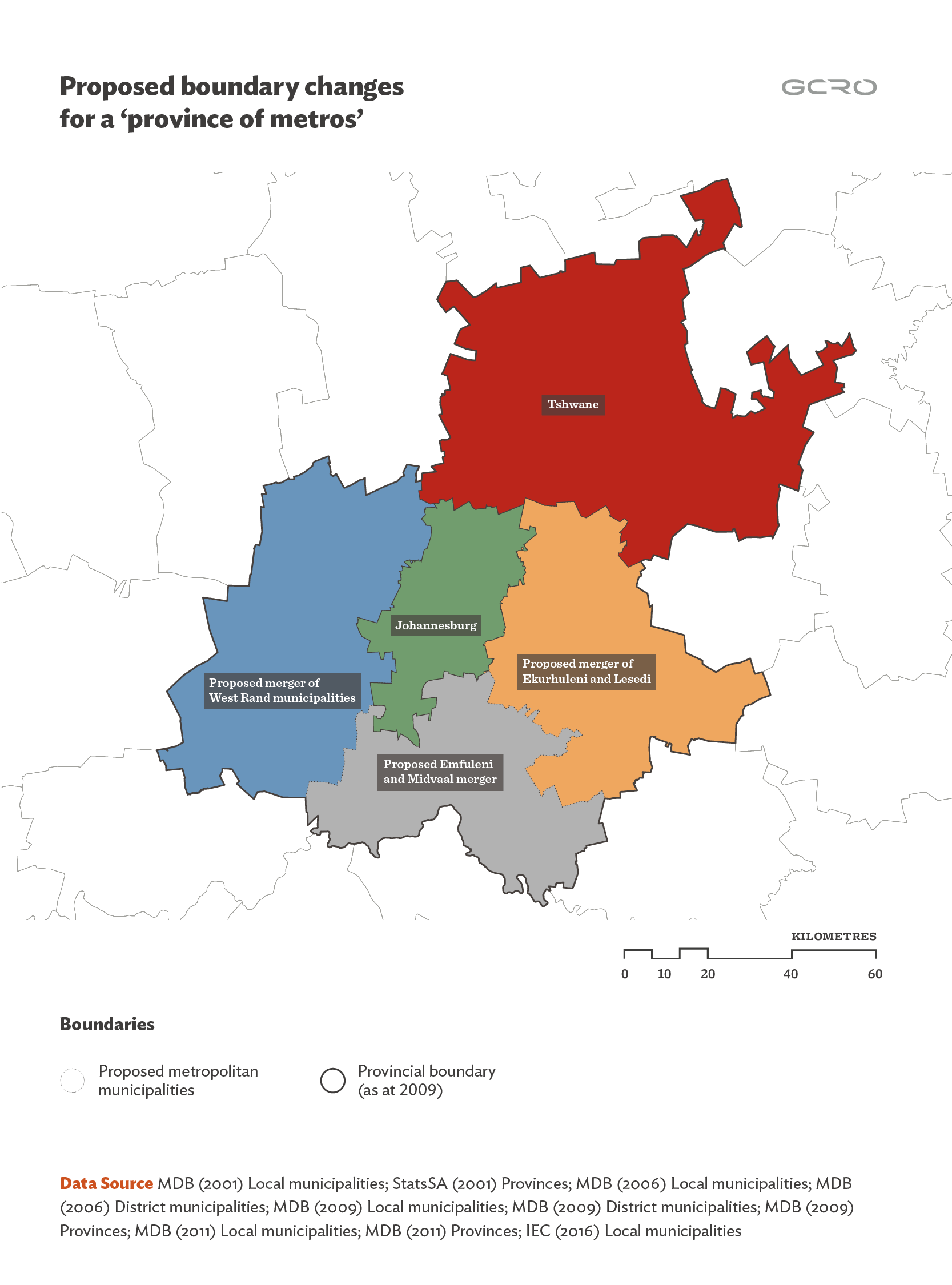 Map 6: Proposed further changes to Gauteng's local and provincial borders
The MDB undertook feasibility studies to determine whether the West Rand and Sedibeng met the criteria for metropolitan areas set out in the Municipal Structures Act. This 'conurbation test' concluded that the two district municipalities did not in fact meet the necessary thresholds. The MDB's rejection of some amalgamation proposals was against the backdrop of vigorous debates and fierce resistance by opposition political parties, residents and municipalities themselves, with many arguing that the merger proposals would result in unviable, bankrupt metros. In Ekurhuleni, the opposition Democratic Alliance successfully used court action to rebuff the incorporation of Lesedi by Ekurhuleni, arguing that this would incorporate Lesedi's debt and socio-economic problems. Resistance has also been manifest in Sedibeng – some residents and the Democratic Alliance, as the ruling party in the local municipality of Midvaal, fiercely opposed the proposed merger and re-categorisation of Sedibeng. The opposition saw sustained litigation, picketing and petitioning, and the proposed merger was eventually halted in the wake of an out-of-court settlement between the MDB, ANC Gauteng and the DA (Magubane 2015).
In spite of this, various stakeholders remain committed to the idea that there should be a 'province of metros'. For instance, in a 2019 Budget Speech, Gauteng Member of the Executive Council (MEC) for Human Settlements, Urban Planning and CoGTA, Lebogang Maile, noted that the Gauteng Provincial Government would again be engaging the MDB on the rescaling of local government in the province. In his speech, Maile portrayed the single-tier governance embodied by metros as an antidote to duplication of functions between local and district municipalities, as well as fiscal and administrative weakness in some smaller municipalities: 'We will be re-igniting dialogue with the MDB to move towards a single-tier form of government in Gauteng, in order to ensure effective integration of municipalities which will reduce duplication in the provision of municipal services at the district level'. (Maile 2019).
Conclusion
Municipalities in Gauteng have undergone a significant spatial metamorphosis since 2000 as a result of re-demarcation. There have been many players and vigorous contestations in this process. Even though the consolidation of municipalities in 2000 was referred to as the final stage, it is clear that with the Gauteng Provincial Government continuing to push for structural change, the debate over the appropriate form of local government in the GCR is far from over.
References
Cameron, R. G. (2006). Local government boundary re-organisation, in U. Pillay, R. Tomlinson and J. du Toit (eds.), Democracy and Delivery: Urban Policy in South Africa. Cape Town: Human Sciences Research Council, pp. 76–106.
City of Tshwane Metropolitan Municipality (2020). About the City of Tshwane. INTERNET: http://www.tshwane.gov.za/sites/areyeng/AboutUs/Pages/AbouttheCity.aspx, accessed 29–01–2020.
Maile, L. (2019). We will act decisively to arrest the decline of Gauteng and stamp out corruption. Daily Maverick, 29 July 2019. INTERNET: https://www.dailymaverick.co.za/opinionista/2019-07-28-we-will-act-decisively-to-arrest-the-decline-of-gauteng-and-stamp-out-corruption/, accessed 20–10–2019.
Magubane, K. (2015). Midvaal and Emfuleni merger set aside – for now, Business Day, 23 September, INTERNET: https://www.pressreader.com/south-africa/business-day/20150923/281621009135701, accessed 20–03–2017.
Mohlahlana, C. (2016). The Cost of Municipal Mergers, in eNCA, 1 June, INTERNET: https://www.enca.com/south-africa/elections-roadshow-the-cost-of-municipal-mergers, accessed 15–02–2017.
Municipal Demarcation Board (MDB) (2008). Notice 1022 of 2008: District Management Areas, Government Gazette, 19 August 2008. INTERNET: https://www.gov.za/sites/default/files/gcis_document/201409/gg31353nn1022pg2-4.pdf, accessed 31–01–2020.
Sedibeng District Municipality (2014). Growth and Development Strategy. INTERNET: http://www.sedibeng.gov.za/gds2/gds2_5.html, accessed 20–12–2019.
Edits and input:
Richard Ballard and Graeme Götz