< Back to News
Two GCRO Researchers graduate with PhDs from Wits University
GCRO

Date of publication: 29 July 2022
There was a double celebration at the GCRO as two of Researchers obtained their PhDs in Town and Regional Planning from the University of the Witwatersrand. The graduation ceremony took place on the 18th of July 2022 on Mandela Day, and was held in the Wits Great Hall for the first time since lock down restrictions began March 2020.
The twin graduates, Dr. Darlington Mushongera and Dr. Mamokete Modiba were both supervised by Dr. Richard Ballard and Professor Claire Benit-Gbaffou. Their achievements marks a major milestone for the GCRO, which has over the years lost a number of staff, who left to pursue doctoral studies oversees. It was pleasing to see that Dr.Mushongera and Dr.Modiba both completed the doctoral studies while employed by the GCRO on a fulltime basis.
Both Dr. Mushongera and Dr. Modiba were registered in the School of Architecture and Planning and were part of the Practices of the State in Urban Governance (PSUG), an innovative programme and brainchild of Professor Benit-Gbaffou. This programme focused on understand the governance of cities from the lens of practices of state officials and how cities are shaped by those practices.
In her thesis, titled, "The role and influence of street trader leaders in urban governance", Dr Modiba investigated the role and influence of street trader leaders in the everyday management of street trading in Johannesburg, Tshwane and Ekurhuleni in South Africa. She analysed this role in relation to the local urban histories and configurations, to the structure of street trader organisations, and to the relationships between leaders and the state. Her research revealed how the absence of the state at grassroots level may lead to informality in the governance of street trading in urban South Africa.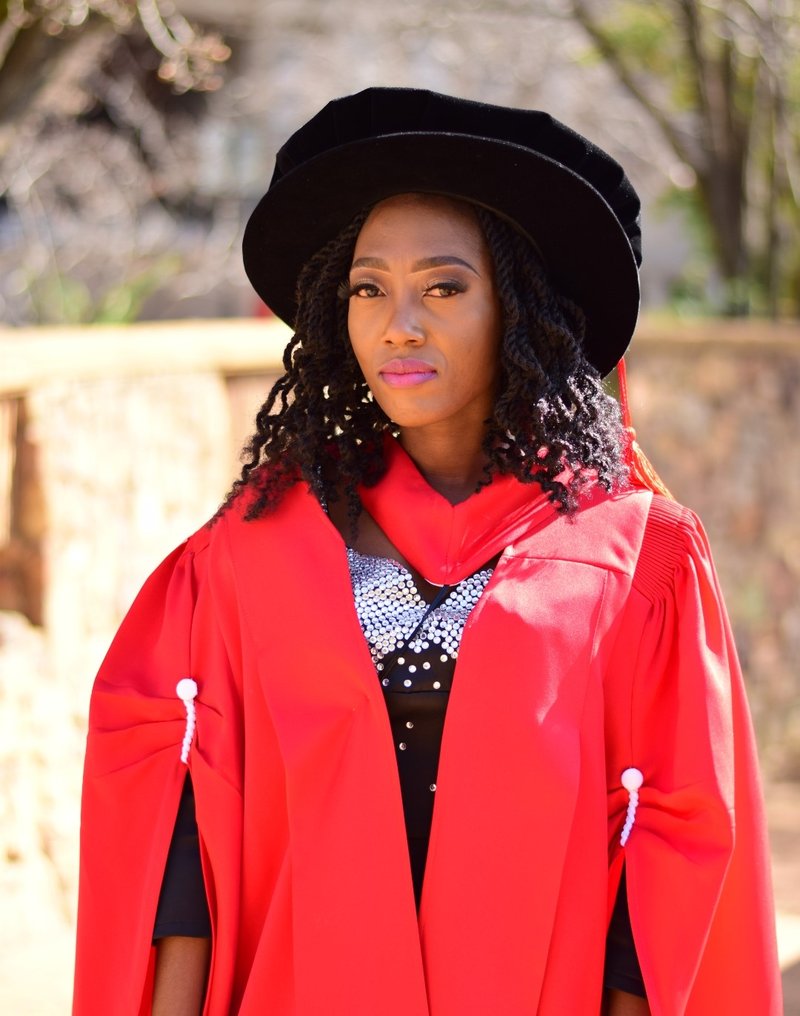 Dr. Mamokete Modiba during graduation at Wits University.
Dr Mushongera on the other hand focused his research on water services governance in the City of Johannesburg. Using ethnographic methodologies, his thesis revealed that in the pursuance of both efficiency and equity objectives in water delivery, there now exists a large number of diverse actants exercising oversight on Johannesburg Water, the City's water utility, such that the system of reporting has faltered and the City's ability to govern water services has been compromised.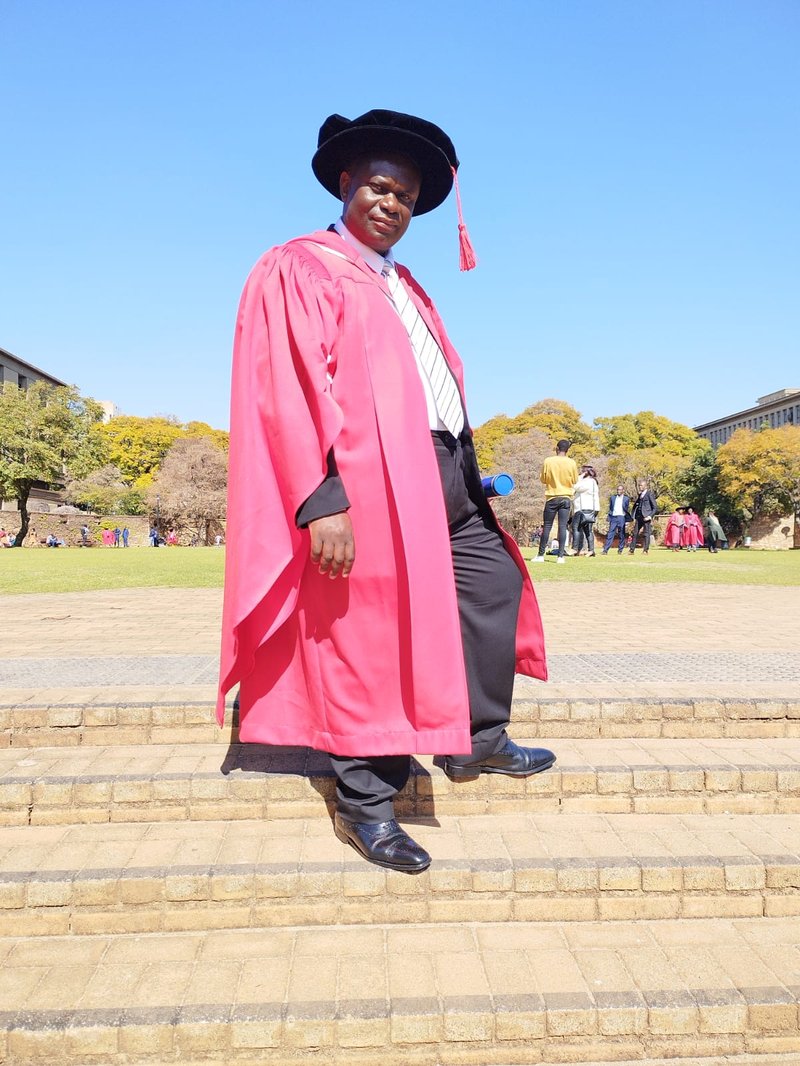 Dr. Mushongera in his PhD regalia.
The GCRO is proud of its twin graduates and wishes them every success in their endeavours.