< Back to News
GCRO at Metropolis Annual Meeting: 26-29 August 2018
GCRO

Date of publication: 30 August 2018
GCRO was proud to participate in the Metropolis Annual Meeting that took place in Gauteng from 26-29 August 2018. Metropolis is a global network of major cities and metropolitan areas from around the world. It helps cities to connect, share experiences and mobilise on a wide range of local and global issues. The theme of this Annual Meeting was 'Inclusive metropolitan cities and city-regions', and the event drew hundreds of delegates to consider key questions related to urban marginalisation, exclusion, inequality and injustice.
The programme is available for download here.
The GCRO contributed to the event in a number of ways, including advising on the structure of the programme and possible session facilitators and speakers. For the event itself, GCRO put together a major exhibition on the issues of inclusive city-building in the Gauteng City-Region. The exhibition, which was open to the public for the four days of the event, included: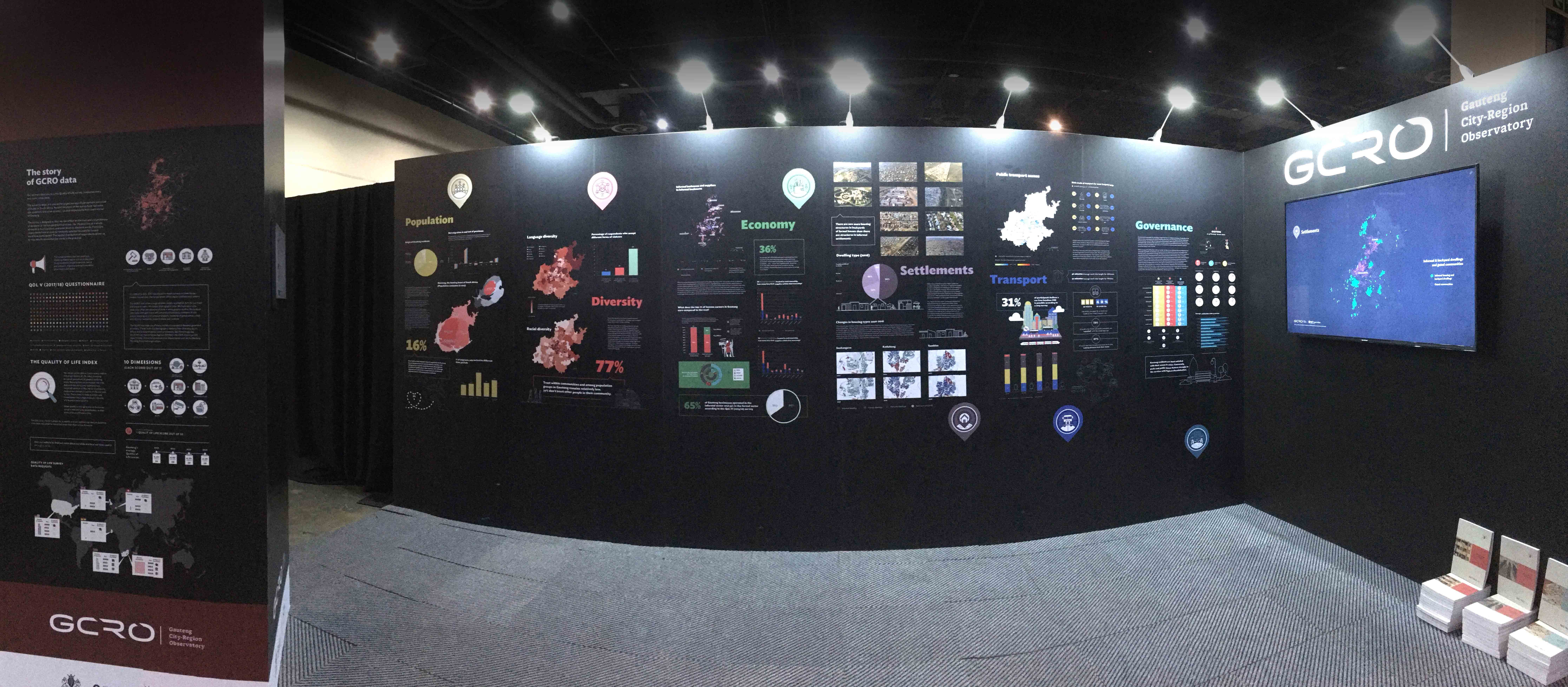 In addition to the exhibition, GCRO staff were involved in the following sessions:
Sunday, 26 August, 10:00-13:30: Dr Rob Moore introduced the GCRO to delegates at the inaugural meeting of the Forum of African Metropolises
Monday, 27 August, 13:00-15:00: Gillian Maree presented in Parallel Session 3 on Environmental Justice
Monday, 27 August, 13:00-15:00: Dr Rob Moore facilitated Parallel Session 6 on Adaptive Approaches to Governance.
During the conference proceedings, GCRO engaged with other urban observatories and institutes to discuss opportunities for collaborative research and partnerships, including meetings with:

Metropolis Secretary General Octavi de la Varga, and his colleagues Silvia Llorente Sanchez and Eugeni Villalbi, to discuss connections with the Metropolis Observatory and Metropolis Women
Prof. Paul James, Director of the Western Sydney University based Institute for Culture and Society, to consider GCRO involvement in a Metropolis Cities Collaboratory on sustainable urban development.
The Metropolis Annual Meeting was hosted by Gauteng Premier David Makhura who was elected co-president of Metropolis in 2017.